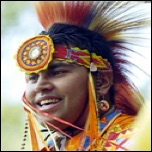 Co-owner of Transitions, LLC, Kelly has been making presentations for SEC in the areas of parenting skills, brain education, bullying and student behavior. She is a graduate of George Wythe University with a
degree in Statesmanship. Kelly is Zuni and Cherokee and an enrolled member of the Zuni Peblo. Kelly wasthe Deputy Cabinet Secretary of the New Mexico Indian Affairs Dept. prior to being appointed as Cabinet Secretary.
Co-owner of Transitions, LLC and President of Sundance Educational Consulting, she has a Master of Arts in Educational Administration and a Bach-
elor of Arts in Elementary Education. Christine holds dual
certification as an
Administrator and
teacher in the State of New Mexico. She has forty years experience as a teacher, administrator and consultant working in schools.
Staff Development Workshops
See Sundance Services for complete list.

October 2-3, 2023 at
 Isleta Resort & Casino, Albuquerque, NM
How to Regain Our Sense of Self and Community Post-Pandemic